Product detail page for Snuffle Ball.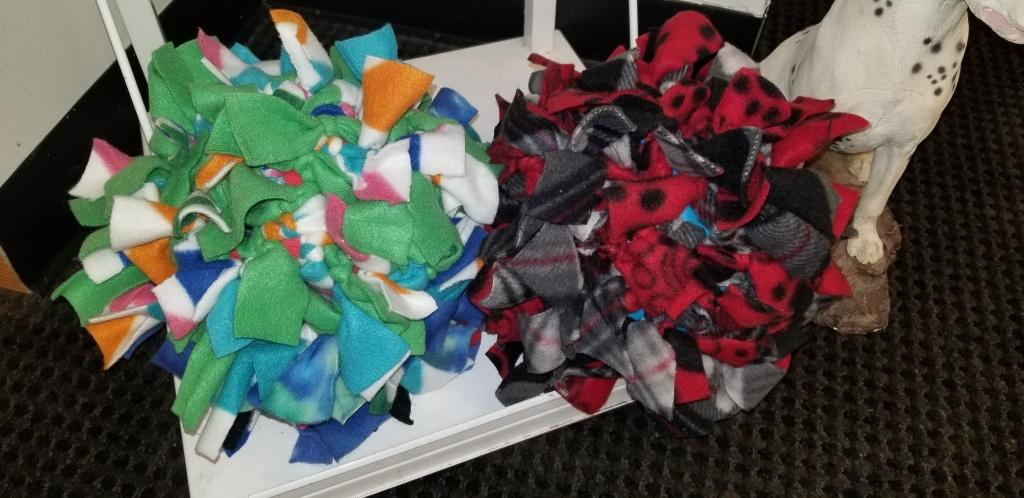 Description
Asgard Raw is happy to handcraft our own Snuffle Balls!
Quality made from durable, heavy-duty rubber jolly balls and plush fleece. Snuffle Balls are an excellent enrichment toy used to help refine search and finding skills, along with reducing stress. Snuffle Balls engage your pet's mind and encourage natural behavior. Hide a chicken or turkey foot inside the Snuffle Ball for extra enrichment!